Mark and Rebecca Ford are British sculptors who work with natural materials to create monumental woven projects in any setting. Commissions welcome:
Office +44 01243 814161 Mobile: 07809569869 /07736419007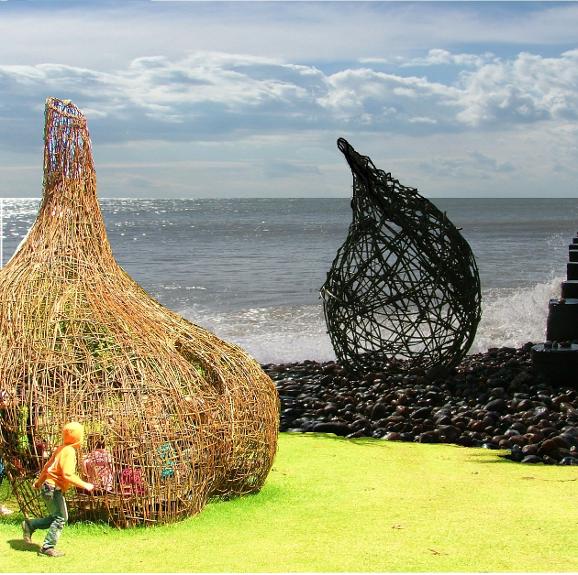 There is a sense of peace when you sit inside one of Two Circles Designs' sculptures by Mark and Rebecca Ford. Created from coppiced willow, sweet chestnut and hazel with not one stitch of man-made fixings, these woven structures undulate and flow in purely natural, organic forms. Strong, yet intricate, the rods bend, coil and twist, in a myriad of patterns and swirls that cast web-like shadows against the ground. There is a feeling of enclosure and safeness within these constructed spaces, yet they are light and airy and the sky can still be seen beyond. They have a universal quality about them, the swirls and twirls could at any time be entangled trees, spider's webs or the veins that course through our bodies. This approach essentially reminds us all of our innate connection to the natural world.
(Etc Magazine March 2011)